Leading a Healthy Church Culture
- Lesson 5
The Leader as Shepherd
Rick Hove, CHBC Elder and Executive Director of Faculty Commons
Leading a Healthy Church Culture
All Lessons
About
Class Resources
You will gain knowledge and insight into the importance and characteristics of a healthy church culture, the biblical foundation of church culture, diagnosing the health of a church culture, and cultivating a healthy church culture through prioritizing relationships, creating a safe environment, nurturing spiritual growth, empowering the congregation, and celebrating God's work.

You will gain knowledge and insight into the characteristics, importance, and dangers of a healthy church culture, how to diagnose and address unhealthy church culture through biblical leadership and communication, and how to cultivate a healthy church culture through developing healthy practices, prioritizing spiritual formation, establishing healthy leadership structures, and encouraging a culture of grace and forgiveness.

You will gain insight into how to lead a healthy church culture by learning about the importance of healthy leadership, building healthy relationships, establishing healthy structures, and implementing healthy practices.

In this lesson, the class discusses a fictional case study called "The Shadow of a Leader," which describes the decline of a Christian leader named Dr. Robert Avella, who became obsessed with power and control over time, causing damage to the ministry and losing trust in his team, as they reflect on the early and later stages of his leadership.

Through this lesson, you gain insight into the challenges and pitfalls of leadership, particularly when leaders lose focus on their spiritual values, become driven by fear and control, and lack accountability and community support. By understanding these factors, you can recognize and address toxic leadership in various contexts.

By engaging with this lesson, you will gain insight into the complex dynamics of power and control in leadership, the prevalence of misused power within the Christian church, and the critical importance of fostering accountability and community to maintain a healthy balance of power.

This lesson explores Jesus' unique leadership style in the context of the foot-washing event in John 13:1-17, highlighting principles such as leading from a secure sense of self, addressing the deepest needs of followers, and paying it forward through service to others.

This lesson teaches you about the significance of developing a Christ-centered church culture, including the exploration of culture's components and the positive and negative aspects it can have within a church setting. You will also learn about the role of leadership in building a healthy church culture, adapting to change, and overcoming challenges.

This lesson provides insight into church culture by examining its components, revealing how assumptions and values impact products and practices, and discussing the importance of addressing these core beliefs and assumptions for lasting change.

This lesson examines assumptions and worldviews in church leadership by comparing different mental constructs and their influence on leadership values and roles, while also exploring the machine metaphor's impact on organizational life and the new generation's response to this worldview.

In this lesson, you learn the importance of cultivating and nourishing people in a garden model of leadership, comparing it to the machine model, and discovering how various biblical metaphors shape the understanding of the church. Emphasizing core beliefs and values, you realize effective leadership focuses on following Christ and maintaining the right attitudes.

You will gain insights into the importance of leadership in creating a healthy church culture, including the role of leadership in setting the tone and creating an environment that fosters spiritual growth, discipleship, and healthy relationships. You will also learn about the characteristics of a healthy church culture, practical steps for building a healthy church culture, and the challenges and obstacles to building a healthy church culture.

By studying this lesson, you will gain knowledge and insight into the importance of creating a healthy church culture and practical steps for doing so, including the role of leaders in modeling and promoting a healthy culture, building relationships, developing a shared vision, fostering communication, and encouraging accountability.

You will learn about Jesus' leadership and the four pillars of Christian leadership, which are relationship, influence, follower potential, and common purpose. The lesson focuses on Luke chapter 5, where Jesus uses Simon's boat to talk to the people and then miraculously provides a catch of fish, transforming Simon's life.

As you go through the lesson, you will learn about the four primary handles for developing a healthy church culture, which are stories, rituals, symbols, and power structures, and how they shape the values that become the real values within a culture.

By understanding the importance of what we measure, we can determine what is significant to us. Measuring something objectively makes it valuable, while not measuring something can result in losing its importance. The example of churches measuring attendance and donations is used to highlight this point, and the lesson suggests that churches should also measure other important aspects like outreach, discipleship, and community service.

This lesson discusses how Jesus prepared his disciples to establish the church, and how his actions and values during his time with them set the groundwork for the culture of the church; you are encouraged to explore the principles Jesus instilled in his disciples by examining specific stories, such as the healing of the demon-possessed man and the clearing of the temple.

Learn to lead a healthy church culture by analyzing current values, identifying actual values, and creating a strategy matrix to establish and support desired values using four embedding mechanisms.
This course is one of many taught by Dr. Rick Sessoms. It can be taken as a stand alone course, or as a part of the Christ-Centered Leadership Certificate. 
Recommended Books
Christ-Centered Leadership at Work: Called to Serve on Mondays
Christ-Centered Leadership at Work: Called to Serve on Mondays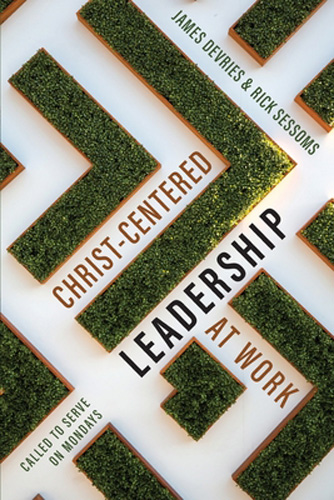 Leading with Story: Cultivating Christ-centered Leaders in a Storycentric Generation
Leading with Story: Cultivating Christ-centered Leaders in a Storycentric Generation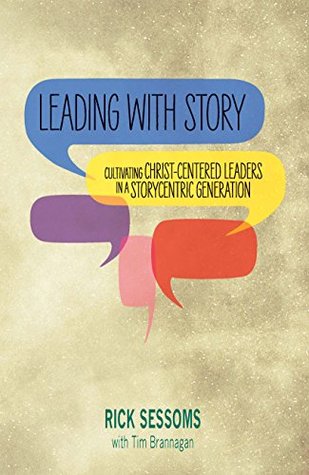 Downloads