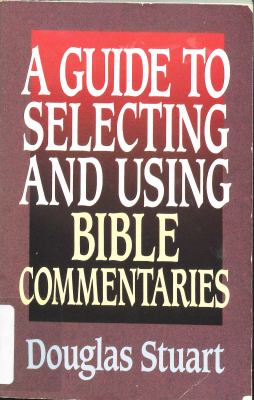 A Guide to Selecting and Using Bible Commentaries
"A road-map that steers pastors, educators, seminary students, Bible study leaders, and laymen throught the labyrinth of available resources." Stuart measures more than 1,000 English-language commentaries by 4 yardsticks: size, detail, level, and theology.
Product Details
Author: Douglas Stuart
Publisher: W Publishing Group
Publish Date: 1990-01-01
ISBN-10: 849932289
ISBN-13: 9780849932281
*If available, BiblicalTraining earns a small commission on book sales.