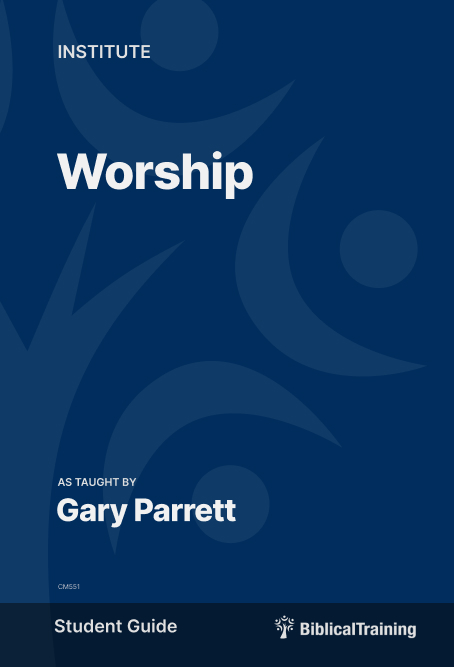 Worship - Student Guide - Student Guide
This participant's guide is intended to be used with the BiblicalTraining.org class, Worship with Dr. Gary Parrett. The purpose of this course is to consider together the relationship between worship and Christian formation and implications of this for designing and leading of community worship experiences.BiblicalTraining.org is a non–profit ministry that gives all people access to a world–class Christian education at no cost. Our classes range from new believers to biblical literacy ("Foundations"), deeper Bible study ("Academy"), and seminary–level training ("Institute"). BiblicalTraining relies solely on donations from our users.So go to www.biblicaltraining.org and start learning today.
Product Details
Author: Gary Parrett
Publisher: BiblicalTraining.org
Publish Date: 2020-01-01
ISBN-13: 9798679998018
*If available, BiblicalTraining earns a small commission on book sales.