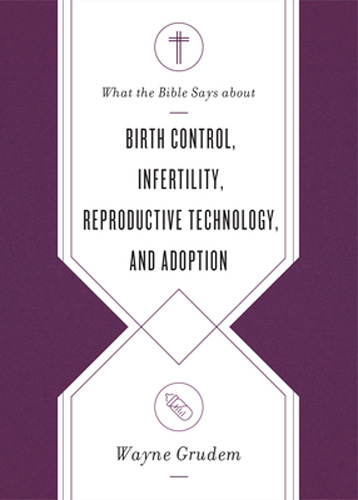 What the Bible Says about Birth Control, Infertility, Reproductive Technology, and Adoption
New from Bestselling Author Wayne GrudemAdvances in technology offer couples wanting to have children more options than ever before
fertility treatment methods; prefertilization genetic screening; and embryo adoption. With all of these options available, plus the blessing of adoption, it can be difficult for Christian couples to determine which to consider when the Bible doesn't give explicit direction. Wayne Grudem applies biblical truth and ethical reasoning to help Christians navigate these questions as they seek to live out God's word in an ever-changing society.
Product Details
Author:
Publisher: Crossway
Publish Date: 2021-01-01
ISBN-10: 1433569868
ISBN-13: 9781433569869
*If available, BiblicalTraining earns a small commission on book sales.