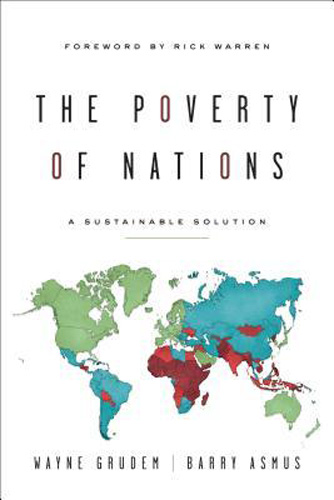 The Poverty of Nations: A Sustainable Solutions
The whole world has a stake in the war against poverty and leaders across the globe are looking for a permanent solution. That's why economist Barry Asmus and theologian Wayne Grudem have teamed up to outline a robust proposal for fighting poverty on a national level. These two experts believe the solution lies in a comprehensive development plan that integrates the principles of a free market system with the Bible's teachings on social ethics. Speaking to the importance of personal freedom, the rule of law, private property, moral virtue, and education, this book offers a clear path for promoting economic prosperity and safeguarding a country's long-term stability - a sustainable solution for a world looking for the way forward.
Product Details
Author:
Publisher: Crossway
Publish Date: 2013-01-01
ISBN-10: 143353911X
ISBN-13: 9781433539114
*If available, BiblicalTraining earns a small commission on book sales.