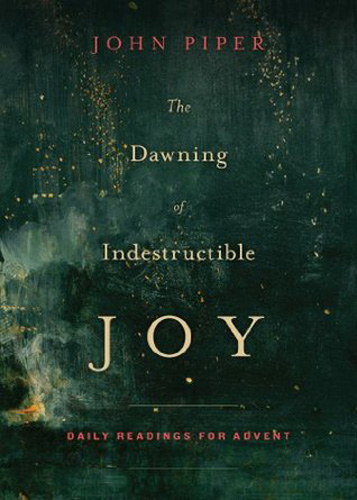 The Dawning of Indestructible Joy: Daily Readings for Advent
Seeking Joy takes us from the chaos of Christmas in a weary world to remind us of the gift of everlasting joy found only in Jesus Christ." --Tammy Whitehurst, Motivational Speaker"The weary world rejoices!" These are the words God gave Christine Trimpe over and over during a difficult season, inspiring her to go deeper with her study of joy. What she learned was life-changing: God's joy is more than abundant and carries us through our darkest trials and tribulations-seek, and you will find. When we delight in God's Word daily, we can't help but share the "good news of great joy." It's the never-ending gift with the power to positively impact the world around us. Even during times of uncertainty and major changes, the joy of the Lord sustains those who know Him and spend time in His Word.Seeking Joy through the Gospel of Luke is a twenty-five-day Christmas advent drawing us to live in the joy of the Lord despite our difficult circumstances. Beginning on December 1 with Luke 1, readers will go twenty-four days through twenty-four chapters in Luke, ending with chapter 25 for a final Christmas Day message. This Christmas season-or whenever you need an extra dose of cheer-watch how God's abundant joy influences the world forever as we experience Luke's gospel story. Seeking Joy through the Gospel of Luke is an award-winning debut book by Author Christine Trimpe. The book won a Christian Product Book Award in Non-Fiction and was a finalist for The Selah Awards in Devotionals in 2022.
Product Details
Author: John Piper
Publisher: Crossway
Publish Date: 2014-01-01
ISBN-10: 1433542366
ISBN-13: 9781433542367
*If available, BiblicalTraining earns a small commission on book sales.