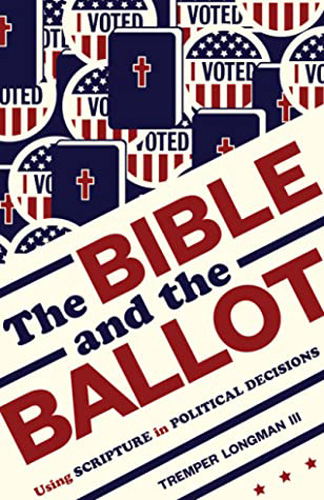 The Bible and the Ballot: Using Scripture in Political Decisions
How to read the Bible on matters of public policyChristians affirm the Bible as our standard of faith and practice. We turn to it to hear God's voice. But what relevance does the Bible have for the contentious public policy issues we face today? Although the Bible does not always speak explicitly to modern issues, it does give us guiding principles as we think about how we might vote or act as political figures ourselves. The Bible and the Ballot demonstrates the proper use of scripture in contemporary political discussions. Christians regularly invoke the Bible to support their positions on many controversial political topics - gay marriage, poverty, war, religious liberty, immigration, the environment, taxes, etc. - and this book will help facilitate those conversations. Tremper Longman provides a hermeneutical approach to using the Bible in this manner, then proceeds topic by topic, citing important Scriptures to be taken into consideration in each case and offering an evangelical interpretation. Longman is careful to suggest levels of confidence in interpretation and acknowledges that often there are a range of possible applications. Each chapter includes questions to provoke further thought in individuals' minds or for group discussion. The Bible and the Ballot is a ready guide to understanding the Bible on issues that American Christians face today as we live within a pluralistic society.
Product Details
Author: Tremper Longman III
Publisher: Eerdmans
Publish Date: 2020-01-01
ISBN-10: 0802877346
ISBN-13: 9780802877345
*If available, BiblicalTraining earns a small commission on book sales.