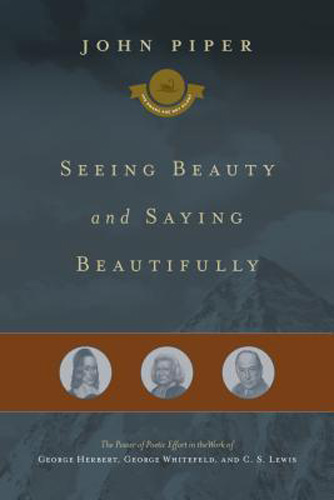 Seeing Beauty and Saying Beautifully
Here are three influential Christians whose work exhibited a love for beauty and a commitment to truth. Whether discussing George Herbert's poetry, George Whitefield's preaching or C. S. Lewis's writing, the author leads us to rediscover the importance of vigorous creative effort in loving God and spreading the good news about Jesus. New facets of truth emerge as the author explores poetic eloquence and creative expression in their ministries and works.
Product Details
Author: John Piper
Publisher: Crossway
Publish Date: 2014-01-01
ISBN-10: 1433542943
ISBN-13: 9781433542947
*If available, BiblicalTraining earns a small commission on book sales.