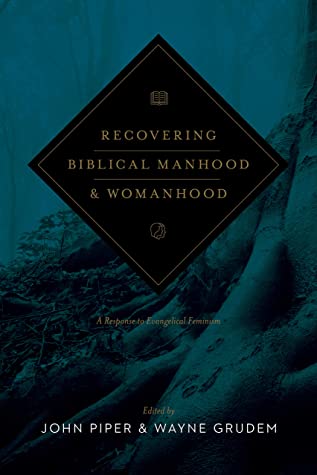 Recovering Biblical Manhood and Womanhood: A Response to Evangelical Feminism
Recovering Biblical Manhood and Womanhood: A Response to Evangelical Feminism is a compelling examination of gender roles according to the traditional Christian perspective. Rooted in comprehensive scriptural interpretation, the book offers a counter-narrative to the rise of evangelical feminism, upholding the view of complementary roles of men and women as taught in the Bible.
The authors dive deep into the heart of the Bible's teachings on manhood and womanhood, offering a refreshing and orthodox perspective. They affirm that while men and women are equal in their essential dignity and value, they are given distinct roles by God. These roles include men as spiritual leaders in the home and church, and women as supportive helpmates and nurturers.
The book is divided into two sections: the first delves into the theological basis of complementarianism, and the second addresses its practical applications in various spheres such as family, church, and society. It also provides a critique of evangelical feminism, arguing that it misinterprets or misapplies biblical texts related to gender roles.
Recovering Biblical Manhood and Womanhood emphasizes that true fulfillment for men and women comes from understanding and embracing their God-given roles. Through extensive biblical exegesis, the authors seek to establish a traditional yet compassionate perspective on gender roles, making a case for the beauty and wisdom inherent in God's design for men and women.
The book serves as a valuable resource for those seeking to understand the traditional Christian perspective on gender roles. While it may be controversial to some, its thorough approach to examining the scriptures provides ample food for thought, prompting readers to consider the nature and implications of biblical manhood and womanhood in a modern world.
Product Details
Author: Douglas Moo
Publisher: Crossway Books
Publish Date: 2021-01-01
ISBN-10: 891075860
ISBN-13: 9780891075868
*If available, BiblicalTraining earns a small commission on book sales.