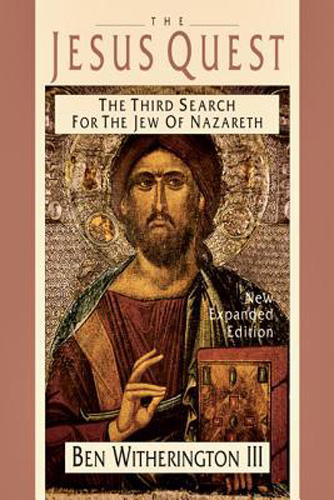 Jesus and the Peasants (Matrix: The Bible in Mediterranean Context)
While some of the chapters focus on systemic issues, others probe the depths of individual Gospel passages. The author's keen eye for textual detail, archaeological data, comparative materials, and systemic overviews make this volume a joy for anyone interested in understanding Jesus in his own context. The volume is organized into three interrelated parts: 1) political economy and the peasant values of Jesus, 2) the Jesus traditions within peasant realities, and 3) the peasant aims of Jesus. ""Anyone who has ever wondered why the Lord's Prayer asks for the gift of bread and the forgiveness of debts has got to read this book. Anyone who has never wondered has even more cause to read this book. Anyone curious about the real value of a denarius or Jesus's take on the morality of money or how many calories were necessary to keep from starving or how Jesus advised to resist an economic system geared for devouring widows' houses--anyone, in short, eager to learn of the day-to-day realities of first-century Palestine as the matrix for Jesus's message can't get and read this book soon enough. ""Behind the rich information on the peasant world of Jesus and his appeal to first-century peasants is a constant hermeneutical question humming in the background: what does this mean for us today? What are those 'general human concerns' that suggest some link or bridge between ancient Israelite farmers and urban yuppies? How might a 'realist' stance of reading find in the biblical experience and its symbols voices that speak about 'the essentially human'? ""The information that Oakman provides in these essays is essential for understanding the world of Jesus and his peasant perspective. The moves Oakman suggests for bridging the gap from past to present are essential for keeping a reading of the Bible from becoming an exercise in canonical archaeology or an illusion that the Bible is hot off the divine press."" --John Elliott, University of San Francisco, Emeritus Douglas E. Oakman is Professor of New Testament and Dean of Humanities at Pacific Lutheran University in Tacoma, Washington. He is also the author of Jesus and the Economic Questions of His Day and coauthor of Palestine in the Time of Jesus.
Product Details
Author: Ben Witherington
Publisher: IVP Academic
Publish Date: 1997-01-01
ISBN-10: 830815449
ISBN-13: 9780830815449
*If available, BiblicalTraining earns a small commission on book sales.