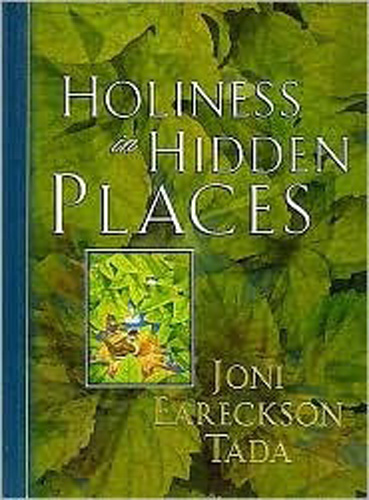 Holiness in Hidden Places
In places you least expected and in faces you've never seen, there are glimpses of holiness, traces of obedience learned through suffering. For in suffering we learn, as Christ did, what it means to obey. In Holiness in Hidden Places, Joni Eareckson Tada provides a lesson plan for the pursuit of holiness and how to recognize it when we find it, a lesson in learning from one intimately acquainted with suffering. In Tada's words, "It is a book about being set apart unto God . . . in a rugged, robust and demanding life whose pleasures and rewards are matchless and utterly superior.
Product Details
Author:
Publisher: Thomas Nelson
Publish Date: 1999-01-01
ISBN-10: 849953677
ISBN-13: 9780849953675
*If available, BiblicalTraining earns a small commission on book sales.