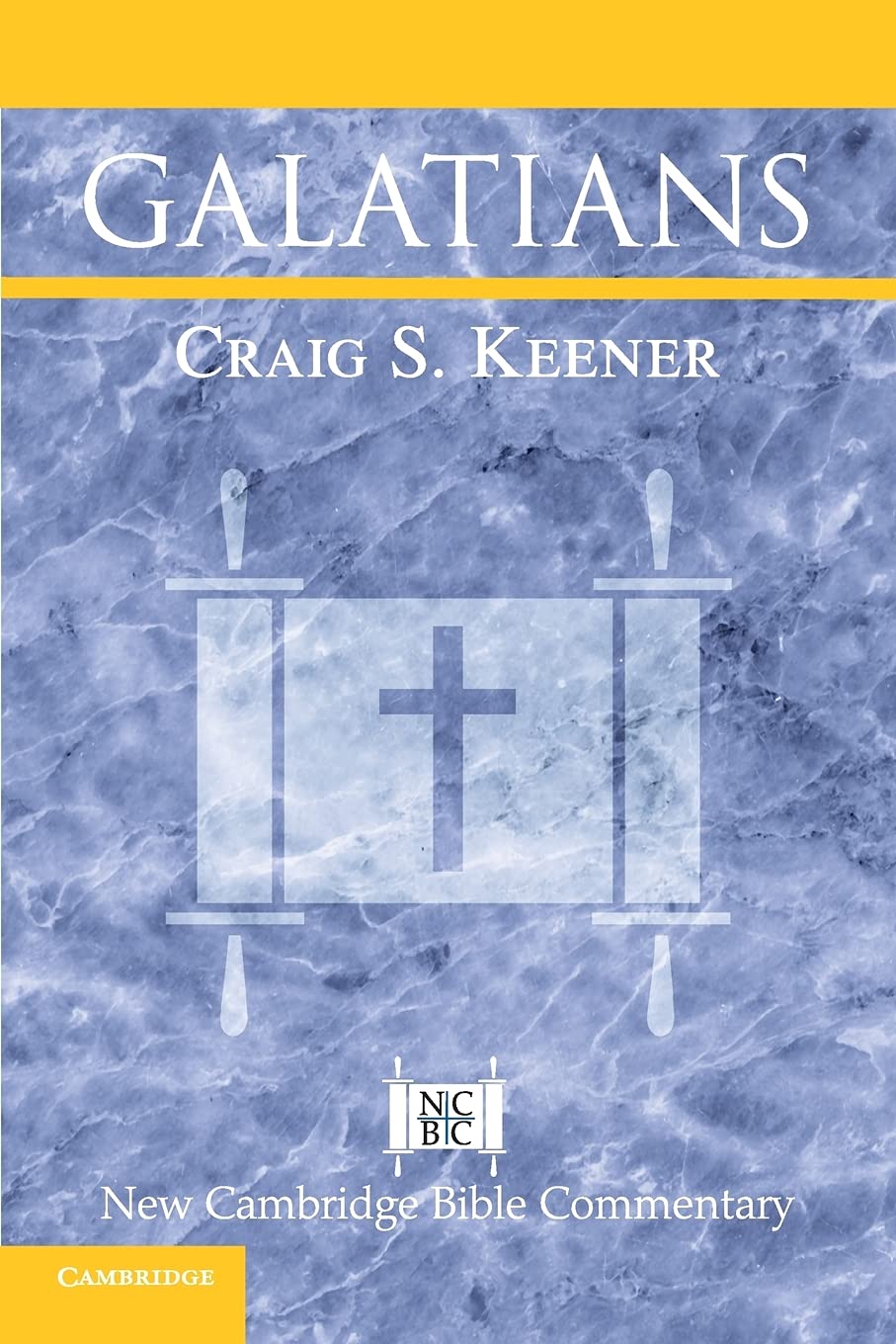 Galatians (New Cambridge Bible Commentary)
This commentary offers a concise, incisive view of Galatians, Paul's most polemical letter. Here, Paul is fighting for the spiritual life and loyalty of some of his hard-won converts. Taking advantage of a range of persuasive rhetorical approaches, his letter appears to bristle with anger at the interlopers and the anguish of spurned affection. In this commentary, Craig S. Keener mines insights from the ancient world to highlight Paul's persuasive tactics and how the Galatian Christians would have heard his intense yet profound message. In so doing, Keener also helps readers to confront Galatians afresh today, so they can hear more closely what Paul is and is not saying for the church universal. Drawing on a wide range of ancient Mediterranean sources to reconstruct the context of Galatians, Keener helps us to grasp the issues that Paul was addressing, the reasons that Paul wrote the letter, and its continuing relevance for contemporary audiences.
Product Details
Author: Craig Keener
Publisher: Cambridge University Press
Publish Date: 2018-01-01
ISBN-10: 1108445578
ISBN-13: 9781108445573
*If available, BiblicalTraining earns a small commission on book sales.