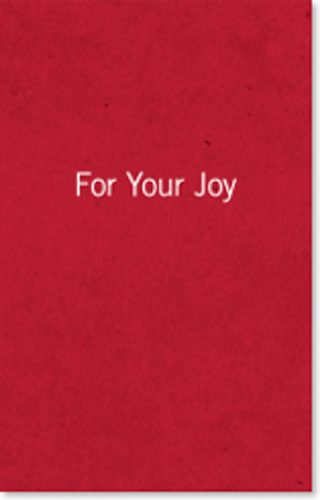 For Your Joy
The question - who do you say that he is?" is the most important question you can ask and answer. In this book, John Piper answers some of the most common and important questions about Jesus: who he is, why he came, what he accomplished - and why we should care.John Piper is the Pastor for Preaching at Bethlehem Baptist Church in Minneapolis, Minnesota. All scripture quotations are taken from The Holy Bible: English Standard Version.
Product Details
Author: John Piper
Publisher: Desiring God
Publish Date: 2005-01-01
ISBN-10: 977328600
ISBN-13: 9780977328604
*If available, BiblicalTraining earns a small commission on book sales.