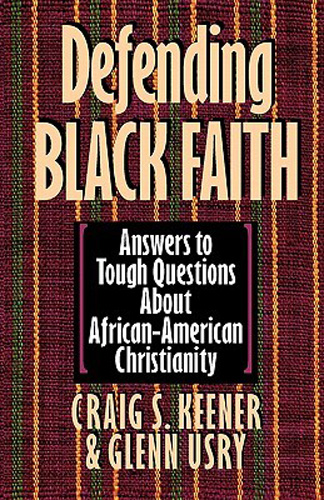 Defending Black Faith: Answers to Tough Questions About African-American Christianity
Craig Keener and Glenn Usry's highly acclaimed Black Man's Religion showed in impressive detail that Christianity and Afrocentricity can go together. Now they turn to specific, nitty-gritty questions put to the black church by non-Christians: Is everything good in Christianity plagiarized from traditional African religions?Isn't it intolerant to say Christ is the only way to God?Is the Bible reliable?What about criticisms of Christianity made by the Nation of Islam? Keener and Usry meet these and other important questions head-on, providing responses relevant to and especially for black men and women.
Product Details
Author: Craig Keener
Publisher: InterVarsity Press
Publish Date: 1997-01-01
ISBN-10: 830819959
ISBN-13: 9780830819959
*If available, BiblicalTraining earns a small commission on book sales.