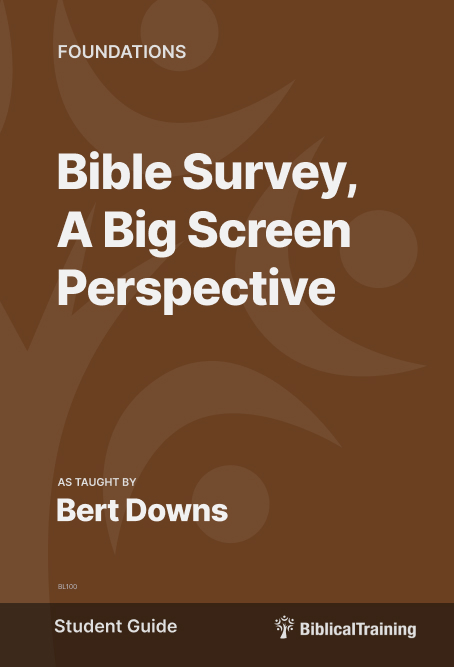 Bible Survey: A Big Screen Approach - Student Guide
Do you ever feel like your daily Bible reading is like creating post-it notes from your Bible journaling to cover your refrigerator, but that there is not much coherence between them? This Bible Survey class will give you a file cabinet containing major folders into which you can insert your individual post-it notes. It covers the Old and New Testament, and the years in-between.
Product Details
Author: Bert Downs
Publisher: BiblicalTraining.org
Publish Date: 2020-01-01
ISBN-13: 9798601832267
*If available, BiblicalTraining earns a small commission on book sales.