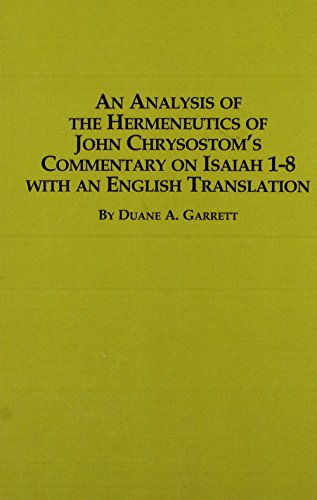 An Analysis of the Hermeneutics of John Chrysostom's Commentary on Isaiah 1-8 With an English Translation (Studies in the Bible & Early Christianity)
This text aims to provide scholars with both an English translation of a previously untranslated commentary and an analysis of Chrysostom's method of interpretation. It is intended for students of patristics and the history of biblical interpretation.
Product Details
Author: Duane Garrett
Publisher: Edwin Mellen Press
Publish Date: 1992-01-01
ISBN-10: 889466122
ISBN-13: 9780889466128
*If available, BiblicalTraining earns a small commission on book sales.