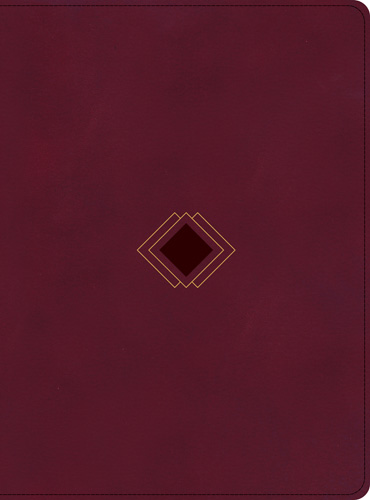 CSB Day-by-Day Chronological Bible (Day by Day)
The CSB Day-by-Day Chronological Bible features a narrative approach to the Bible, arranging the full text into a clear chronological reading plan with daily readings guided by Dr. George Guthrie. In this unique plan, the books, chapters, and verses of the Bible are organized for readers in three main acts to track the story of Scripture from beginning to end. This format is designed to draw readers into the biblical narrative, helping them apply it in their own lives. Unlike most other chronological Bibles, this arrangement is not date-specific (e.g. "January 1") , so you can jump into the plan at any point in the calendar year. FEATURES52 weeks of readings (six readings per week) in chronological orderScripture presented in three main acts (God's Plan for All People; God's Covenant People; God's New Covenant People) and seventeen total scenesAn introduction for each act and scene to provide context for the storyDurable Smyth-sewn lay-flat binding Single-column text format with wide margins for notes9-point type sizeBlack-letter textRibbon marker for easy referencing between pagesPresentation page for gift-giving The CSB Day-by-Day Chronological Bible features the highly readable, highly reliable text of the Christian Standard Bible® (CSB). The CSB captures the Bible's original meaning without sacrificing clarity, making it easier to engage with Scripture's life-transforming message and to share it with others.
Product Details
Author: George Guthrie
Publisher: Holman Bible Publishers
Publish Date: 2022-01-01
ISBN-10: 1087774373
ISBN-13: 9781087774374
*If available, BiblicalTraining earns a small commission on book sales.