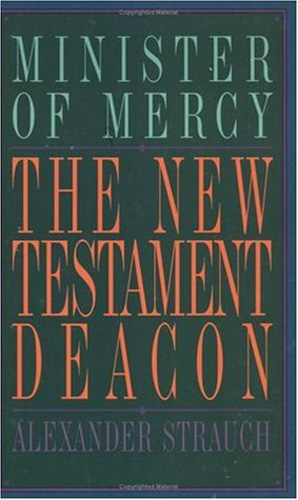 The New Testament Deacon: The Church's Minister of Mercy
Our heartfelt burden is to help deacons get out of the boardroom and building-maintenance mentality and into the people-serving mentality. Deacons, as the New testament teaches and as some of the sixteenth-century reformers discovered, are to be involved in a compassionate ministry of caring for the poor and needy. The deacons' ministry, therefore, is one that no Christ-centered, New Testament church can afford to neglect. It's through the deacons' ministry that we make Christ's love a reality for many people. A ground-breaking study of all the biblical texts on the subject, The New Testament Deacon: Minister of Mercy will help you build a strong ministry in your church. This book and its companion work The New Testament Deacon Study Guide, are widely used materials for training and equipping deacons.
Product Details
Author: Alexander Strauch
Publisher: Lewis & Roth Publishers
Publish Date: 1993-01-01
ISBN-10: 936083077
ISBN-13: 9780936083070
*If available, BiblicalTraining earns a small commission on book sales.