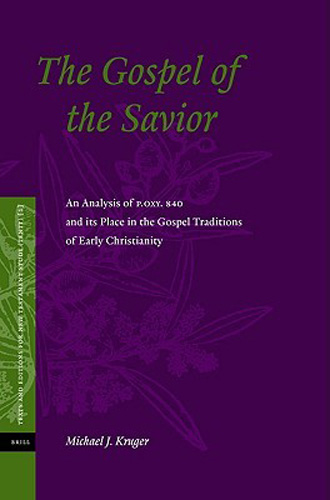 The Gospel of the Savior: An Analysis of P.oxy.840 And Its Place in the Gospel Traditions of Early Christianity (Texts and Editions for New Testament Study, Vol. 1)
This volume is the first complete analysis of the apocryphal gospel fragment P.Oxy. 840 since its initial discovery nearly a century ago. The fragment recounts a dispute over ritual purity between Jesus and a Pharisaic chief priest in the temple. After an examination of prior research, this work explores the various palaeographical and historical questions raised by this apocryphal story and also offers a new Greek edition and English translation. In particular, P.Oxy. 840 s controversial descriptions of ritual purity practices in Herod s temple are evaluated in light of what is known of first-century Judaism. After comparing the text with similar passages in the canonical gospels, the origins of this non-canonical story are traced to second-century Jewish-Christian groups that shared its theological and polemical thrust."
Product Details
Author: Michael J Kruger
Publisher: Brill Academic Publishers
Publish Date: 2005-01-01
ISBN-10: 9004143939
ISBN-13: 9789004143937
*If available, BiblicalTraining earns a small commission on book sales.